Tenant
Vacate Notice
Please notify if you wish to vacate the property you are leasing from us.
We request a minimum of a months notice if you do not intend to renew your lease.
You can download the form here. To fill in online Vacate Notice Form, Click Here.
---
Emergency Repairs
Should an emergency occur please call 0415 818 959. We will discuss the issue with you to determine whether immediate action is required or if it can wait until the next business day.
It is important that you ensure the repair is an emergency. If a tradesperson attend after hours and it is deemed not to be an emergency repair you may be liable for part of or all the cost incurred by the tradesperson.
Things we would consider to be an emergency but are not limited to the following list:
Serious damage to the property by storm, fire, flooding, impact (fallen tree)
Burst water pipe
Blocked toilet (if there is only one on the property)
Any damage or fault that makes the property unsafe and is likely to cause further damage to the property or injury to a person.
---
General Maintenance
For general maintenance we request you complete and submit the form below providing as much detail as possible – even take a photo.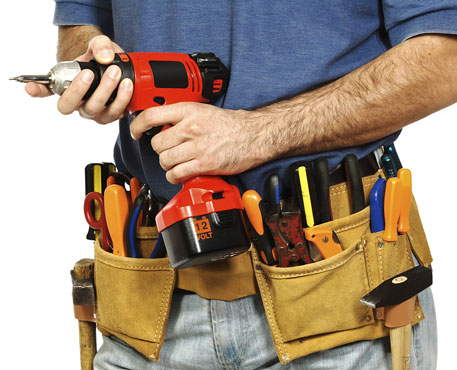 In the event of an emergency repair please contact Paul 0415 818 959 to discuss actions required.
If the damage is found to be caused by the tenant either accidentally or maliciously, the tenant will be responsible for the cost of the repair.
---
End of Lease Cleaning
The last thing you want to think about when moving is cleaning the property you are vacating. However, if you want your bond money returned it is an essential requirement.
An end of lease clean is not your typical fortnightly clean. It is a deep clean that requires some elbow grease and is no to be under estimated.
We recommend you hire a professional end of lease cleaner who knows what landlords and property manager expect when a tenant vacates. Many of these End of Lease cleaners guarantee their work and if the property manager is not satisfied with the cleanliness they will return free of charge to rectify. This approach requires you to spend a little but you will save a lot of time and increase your chances of receiving your bond back in full.
If you choose to complete your own end of lease clean, please check against the following list or download form here:
Kitchen
Clean inside / outside of all cupboards
Wash all counter-tops and surface areas
Clean inside and outside of oven, microwave, dishwasher, fridge, defrost freezer (if supplied)
Clean cooktop, grill and rangehood including filters
Clean sink and taps, including descaling
Clean windows, window sills / tracks, window and door frames and fly screens – inside and out
Sweep / vacuum and wash floors
Bathroom
Clean sink, toilet and bath including taps
Clean tiles
Remove any mold from walls / tiles and ceiling – soap scum – exit mold
Wash shower curtain / clean shower doors or enclosure
Clean all surface areas, shower rails and mirrors
Sweep and wash all floors
Other rooms
Dust and wash all surfaces
Dust and wash door and window frames and window sills / tracks
Clean mirrors
Dust fans
Wipe outside of air conditioning units, clean filters
Clean out any cupboards or wardrobes – vacuum and remove all dust
Dust and clean skirting boards
Wash dirt marks from around light switches
Vacuum and wash floors
Outdoor areas
Mow grass, weed and trim edges
Sweep External Areas
Empty and wash out bins
Remove any oil stains on driveway or in garage
Remove cobwebs
General
Remove all rubbish from property
Get carpets cleaned and pest control conducted if specified in the tenant agreement. Provide a copy of receipt with return of keys.